Vaden Nissan Hilton Head Oil Changes in Bluffton, SC
Nissan owners enjoy reliable, smooth-firing, and long-lasting engines. Nissan recommends regular oil changes to optimize long-term engine performance. We provide quick and convenient oil change services according to Nissan-certified standards. We offer a complete oil change service menu that includes synthetic, conventional, semi-synthetic, high mileage, and diesel motor oils. Oil change services include a certified technician installing OEM motor oils and oil filters. Our factory-trained and certified technicians develop oil change service mastery from extensive experience providing oil change services for the Nissan Rogue, Altima, Kicks, Pathfinder, Sentra, and other Nissan models. Check the monthly maintenance offers to save on your Nissan's oil change service performed according to Nissan-certified quality. Schedule your next certified service at Vaden Nissan Hilton Head.
Certified Oil Changes Services We Offer:
Full Synthetic - Fully synthetic engine oil lasts considerably longer than conventional oil; it also keeps your engine cleaner and flows better in both hot and cold conditions.
Conventional - Made from refined crude oil, conventional engine oil keeps your engine's moving metal components lubricated so that they will not be damaged by friction.
Semi-Synthetic - This special blend of conventional and synthetic oil can provide some of the benefits of both: it's less expensive than full synthetic oil, but keeps your engine cleaner than conventional.
Diesel - If your vehicle has a diesel engine, it will require a special oil that has a different viscosity than oil meant for gas engines, as well as additional anti-wear additives.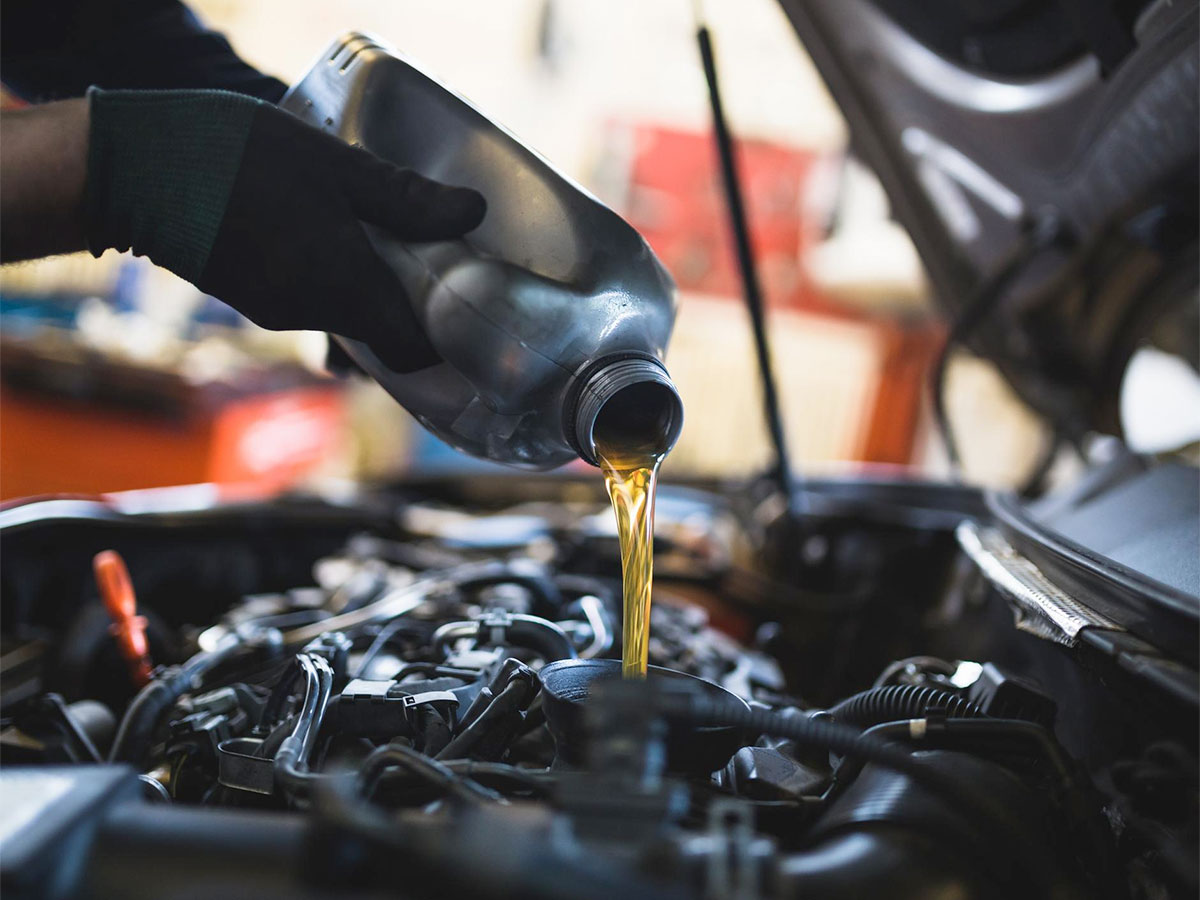 Nissan-Certified Oil Change Services, Near Okatie and Pritchardville, SC
Nissan recommends synthetic motor oil for most newer models. Synthetic motor oil is the most advanced engine lubricant with the smallest molecule, thinnest viscosity, and extended thermal breakdown resistance with a 10,000-mile change interval. Older Nissan models might have engines lubricated by conventional oil. The automotive industry standardized conventional motor oil decades ago when vehicle ownership became common. Conventional motor oil is the most budget-friendly option with a 3,000 to 5,000-mile change interval. Semi-synthetic motor oil features a blended formula containing synthetic and conventional motor oils, allowing Nissan owners to access improved engine lubrication than conventional at a lower price than full-synthetic. Nissan manufactures several models with diesel engines preferred among drivers wanting greater torque with less fuel, improved durability, and reduced maintenance costs. We provide Nissan diesel engines with OEM diesel motor oil. Nissan owners often introduce high mileage motor oil with a specialized formula for improving lubrication for components with depreciation and extending engine life. Consider switching to high mileage motor oil as your Nissan approaches 75,000 miles.
Schedule Service
Schedule Oil Change Service at Vaden Nissan Hilton Head
Nissan owners can schedule oil change service appointments via online service scheduling anytime or by calling the service center during operational hours. You can check the current service specials, download the relative oil change coupon, and schedule service online within minutes.
Complimentary Amenities
Nissan owners choose us for the peace of mind provided by all-inclusive maintenance and repairs according to Nissan-certified standards. You can easily gain peace of mind and maximum customer satisfaction with Nissan-certified service by certified technicians with genuine OEM parts in a state-of-the-art service center. Check the monthly maintenance offers and schedule your service appointment at Vaden Nissan Hilton Head.
Complimentary Multi-Point Inspection
Certified Technicians
State-of-the-Art Facility