Vaden Nissan Hilton Head Brake System Services in Bluffton, SC
We provide local Nissan owners with comprehensive brake system service according to Nissan-certified standards. We quickly and conveniently complete brake system services in a state-of-the-art facility with genuine OEM parts. Our factory-trained and certified technicians have extensive experience performing all-inclusive brake maintenance for the Nissan Rogue, Kicks, Altima, Sentra, Pathfinder, and other Nissan models. Continue reading about the Nissan-certified brake system services available for your Nissan. Check the monthly service specials to save on Nissan-certified brake system maintenance and repairs. Schedule your brake service at Vaden Nissan Hilton Head.Nissan brake system maintenance begins with regular inspections emphasizing brake pad thickness measurement and checking the other vital components' condition. Brake fluid has advantageous hydraulic properties but is limited by its hygroscopic tendency to absorb moisture contaminating hydraulic performance.
Certified Brake Services We Offer:
Brake Fluid Exchange - Brake fluid transfers and amplifies the force of your foot on the brakes to the calipers; as a hygroscopic fluid, it will absorb moisture and eventually need to be replaced as it becomes less effective.
Brake Pad Replacement - The brake pads consist of a metal backing and a softer brake lining that is designed to wear down; when this lining gets thin, it's time to have your brake pads replaced.
Rotor Resurfacing or Replacement - The brake rotors may become glazed or warped well before they wear out; we can resurface the rotors, smoothing their surface to help you avoid paying for entirely new parts before it's necessary.
Caliper Service - The brake calipers squeeze together to push the brake pads against the brake rotors, and they will regularly need to be cleaned, lubricated, and inspected to ensure that they are providing the necessary precision.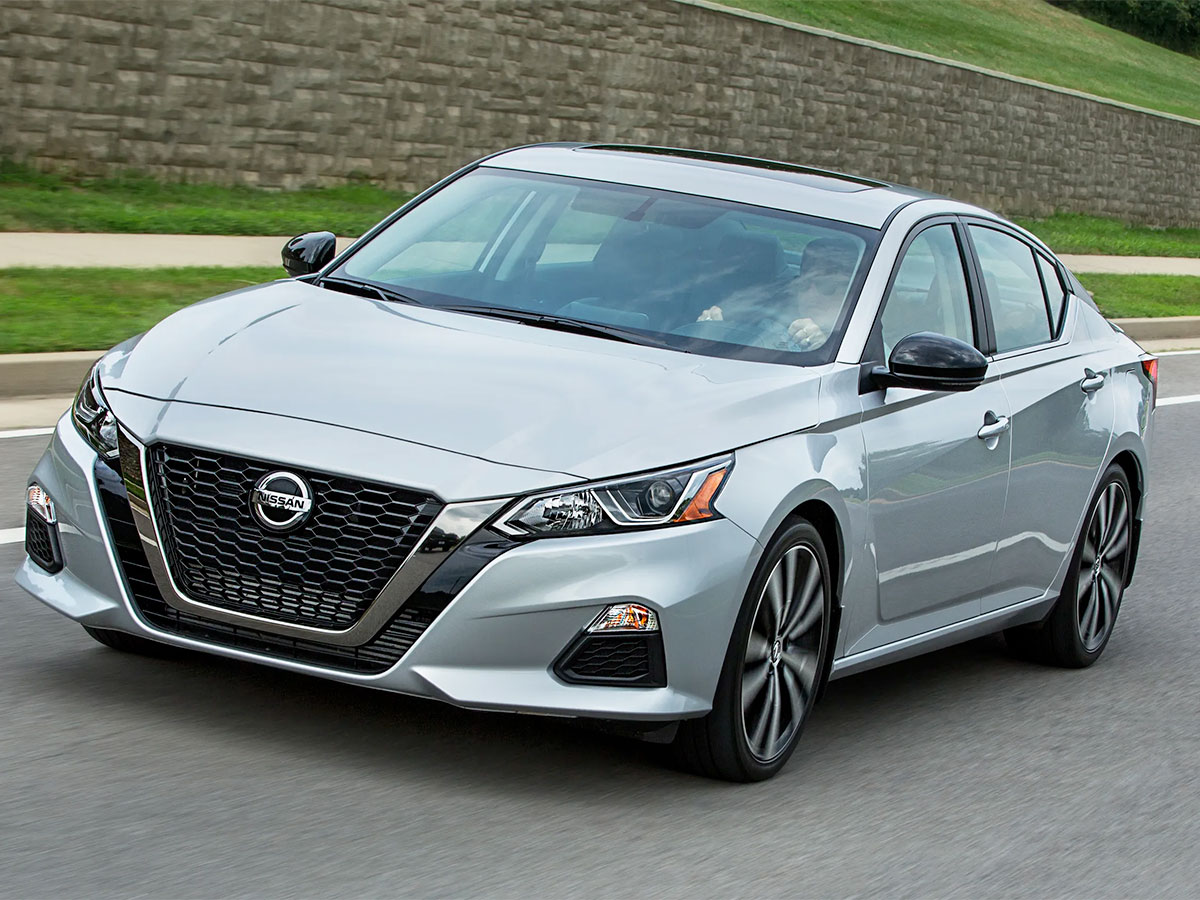 Nissan-Certified Brake System Services, Near Okatie and Pritchardville, SC
Nissan recommends brake fluid exchange service every two to three years. Brake pads generate intense friction when clamped against the rotors attached to the wheels; they wear down with use and require replacement when approaching 3-4 mm left on the steel backing plate. Brake rotors at factory specifications have a flat disc area with maximum surface area meeting the brake pads. Disc flatness becomes compromised with use, as the once-flat surface succumbs to cracking, scoring, and potentially warping. Rotor resurfacing removes a small plane alongside minor blemishes to restore disc flatness to factory specifications. Rotors with deeper grooving or warping require replacement service to restore specifications. Other vital brake system components might require replacement if damaged or due to faulty performance. Contact us for a brake system diagnosis if you notice your Nissan needs more distance/time to stop, grinding or screeching noises near the wheels, pulling to the side when braking, dashboard warning light, or leaking brake fluid. We provide repairs and replacement services for brake calipers, lines, hoses, hardware, and master cylinders.
Schedule Service
Schedule Brake Service at Vaden Nissan Hilton Head
Nissan owners can schedule brake system service appointments online or by phone. Visit the online service scheduler to book an appointment within minutes by submitting contact, vehicle, service, and preferred appointment day/time details. Call the service center during operational hours to schedule an appointment with a helpful service advisor.
Complimentary Amenities
Nissan owners choose us for the peace of mind provided by all-inclusive maintenance and repairs according to Nissan-certified standards. You can easily gain peace of mind and maximum customer satisfaction with Nissan-certified service by certified technicians with genuine OEM parts in a state-of-the-art service center. Check the monthly maintenance offers and schedule your service appointment at Vaden Nissan Hilton Head.
Complimentary Multi-Point Inspection
Certified Technicians
State-of-the-Art Facility